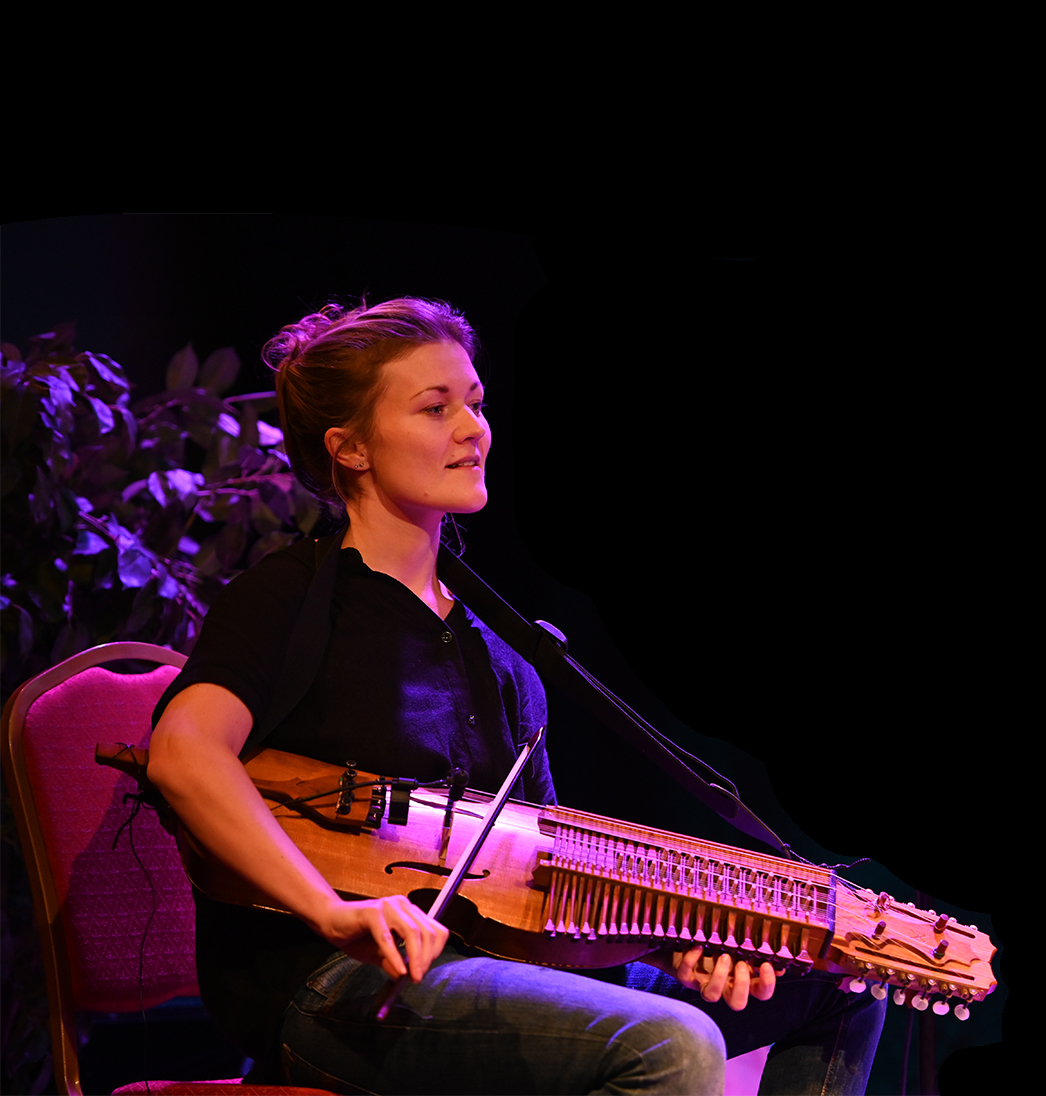 Solo - Ellen Lagergren
Portrait of a fiddler
About haft a century before I even started to play the nyckelharpa, Ellen Lagergren, a fiddler, mother and music lover drove around the county of Västmanland on her motorbike in the 1930s, finding old musicians still playing the old repertoir. With her knowleage of writing music she collected, transcribed and sent the material they shared with her, to the archives for us to enjoy today! A woman very passionated around her music, and the care for the tunes that have been carring us through lifes difficulties and joy, for many generations - a passion I recognize in my own work as a spelman. A mother of three childern, divorced twice, with the constant strive to stay true to her identitiy as a musical being, performing and sharing this love, during all her life. Her work has made it possible for us to hear the voices of former generations of spelmän - also the voices of women - that I now will put my voice and interpretation on, as part of the living tradition. During 2022 I will record a solo album, with funding from the art council in Sweden and once again make these tunes sing for an audience.
Paralell to this I will also release my very first solo album with my own compositions, giving the two records a connection in how the traditional material always is filtered through the head, body and heart of a fiddler/spelman and give the tunes the shape it has now. In this record you will hear my own tunes, but very much influenced by the time spent and dedicated with the traditional music as a living practitioner, the care for how it (might) have been played before, as well as how the traditional repertoir has been shaping me as musicans playing it. Every tune is a dediction, to a place, a feeling or a person that has inspired me in a profound way.
The nyckelharpa has in tradition been a solo instrument, where the instrument in itself carries the role of the percussionist as well as the melodyplayer, with drone, chords and harmonies built into its very construction. In both albums I want to go back to the roots of being a solo player, and give the richness of this instruments full potential. I hope you will enjoy the music. (release winter 2022/spring 2023)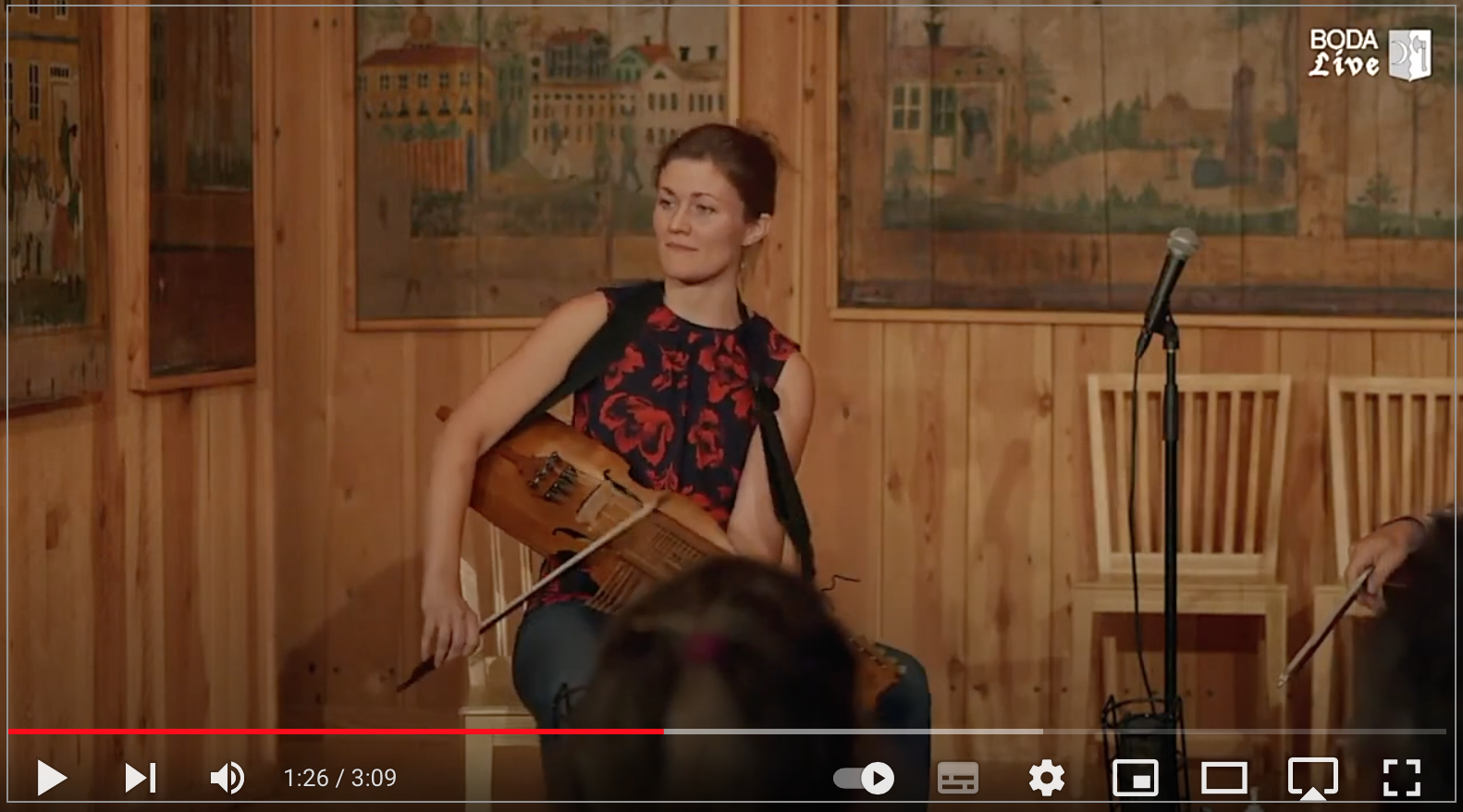 Live in Boda 2021, "Polska ef Anna Lisa Norman"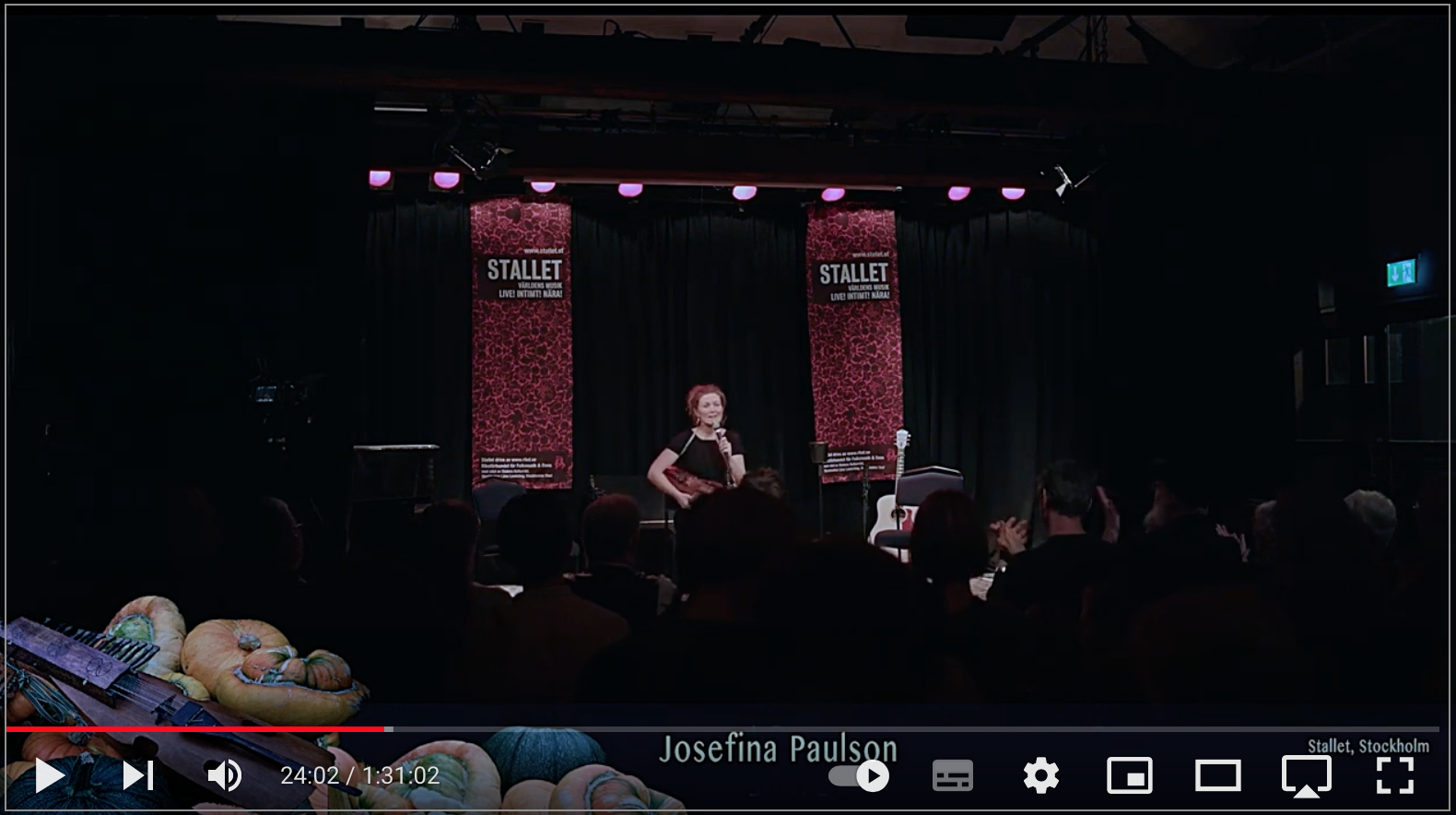 Live at Stallet, Stockholm 2021