About
Josefina Paulson
Welcome to my page. Here you can find out more about my music and projects, download press and get info about concerts, tours and news. Follow me at my artist page on Facebook, Spotify, or for better sound - Tidal (and listen as much as you like. If you feel like supporting me as a freelance, don't forget to also buy the actual CD so I can keep on making them) If you prefer videos, follow me on youtube and if you love listening to a record in the old fashioned way, Kråktjärn is one of the labels where you can buy them.
the short version...
For the past ten years I have worked as a freelance musician and producer touring all over the world with my nyckelharpa, visiting passionate dancers and listeners in Australia, USA, Japan, all around Europe and Sweden. I work both as a solist and in different constellations. I love traveling in music, culture (and food!) and a lot of my collaborations has started out of curiosity for fellow musicians/dancers way of expressing the same thing, in movement and sound and sometimes later resulted in a fusion of our traditions. Some examples of these meetings are the quartet SIRUS (SE/BE/FR), the duo Ciumafina (SE/IT) the trio "the undercurrent" (SE/CAN) and nyckelharpa DUO Näsbom/Paulson (SE)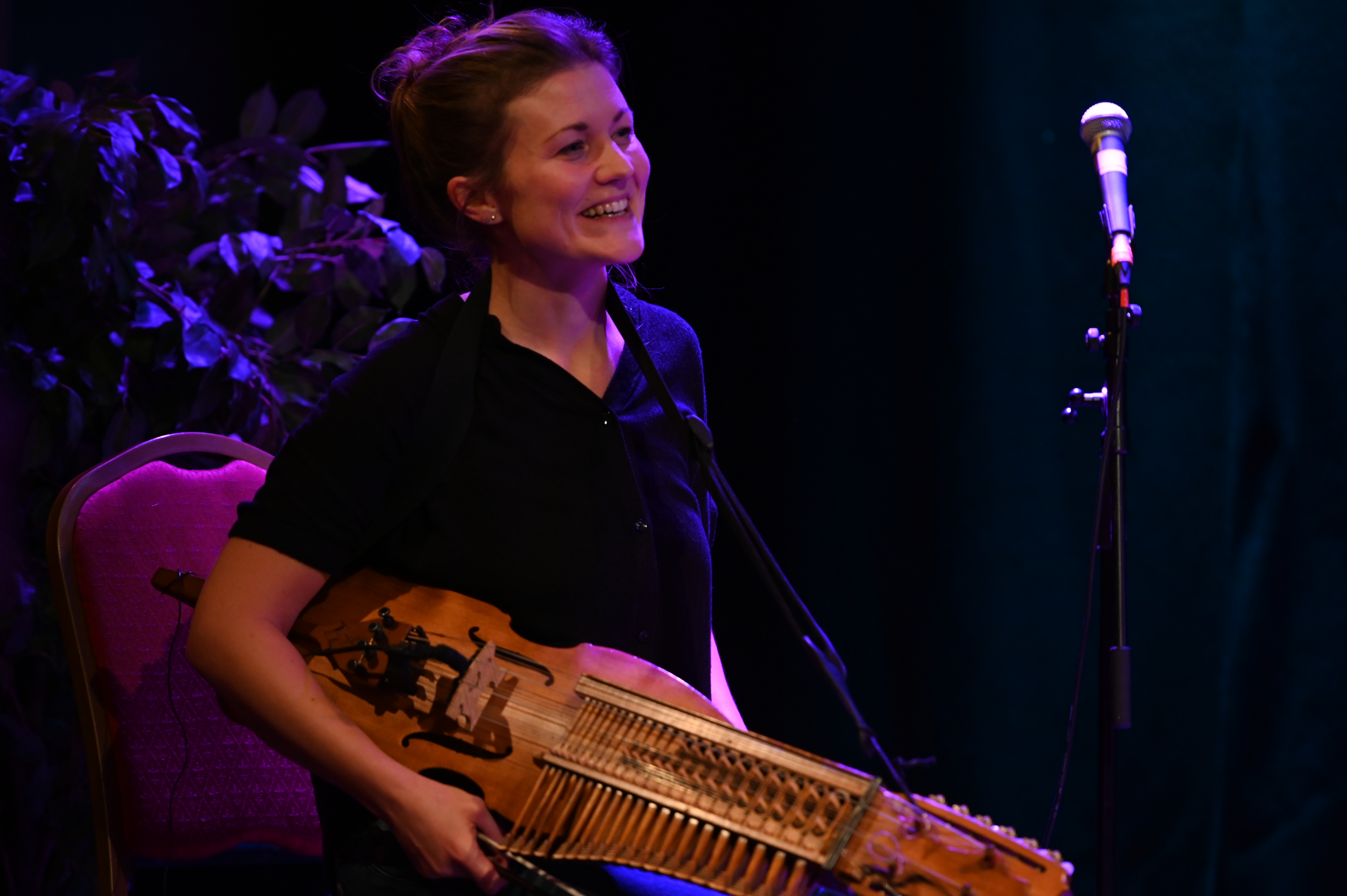 ...the longer version
My journey started 1992 when I fell deeply in love with the nyckelharpa at the age of eight and started study traditional music from my region in Västmanland and the county of Uppland.
2004/2005 I studied the one year course at Eric Sahlström Institutet in Tobo focusing only on the nyckelharpa.
In 2008 I was awarded the title riksspelman from the Zorn jury in Delsbo.
To be able to make the music that I love, in the way I want, I started my own record label NuTrad 2010, that now is part of the larger label Kråktjärn. 

2011 I finished my studies, with the nyckelharpa as main instrument, at the Royal Academy of Music in Stockholm. And got my Bachelor degree in music, 2021 when I finally gave my examination concert. Why did I wait so long?...life!
2011 I also received the honorable Bror Hjorth Scholarship with the motivation "technically brilliant, very committed performance on the nyckelharpa with both the preservation of cultural traditions and a gentle personal and creative rejuvenation".
2012 I did a solo tour in Australia and 2018 another one with Duo Åkerlund / Paulson, playing at all kinds of lovely venues and festivals, such as Woodfordfolkfestival, Melbourne Recital Centre, Cygnet Folk Festival, and MONA- Tasmania.
2016 I got the title -World Champion of Modern Nyckelharpa- when I won the competition VM in nyckelharpa in Österbybruk.
In 2016 my duo Åkerlund / Paulson did a memorable tour in Japan with our fabulous tour manager Harmony Fields.
2016 I was nominated artist of the Year at Folk and World Music Awards.
2018 I received Västmanlands läns kulturstipendium.
2018 I received Spelstina medaljen for highlighting female fiddlers in my repertoire.
Gratefully received the work scholarship 2019 and 2021 from the Swedish Art Council.
2019 I received an award from the organization STIM for my compositions.
Right now, 2022, besides giving concerts with my projects, I am back in Tobo, at Eric Sahlström Institutet as one of the main teachers for nyckelharpa. Also giving lessons at Sjöviks folkhögskola and I am the proud artistic director for The World music orchestra of Västmanland.